south east asia's leading uniforms suppliers
Some Changes To Our Company
W.E.F 1st April 2014, there will be some changes to our company details as below:
our products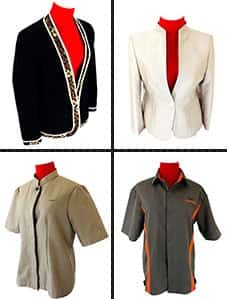 We offer:
A high quality bespoke tailoring service for staff uniforms and work clothes.
We can also supply all your corporate linen neesd.
Product range:
Hotel uniforms
Vestments
Catering uniforms
Choir robes
Kitchen Uniforms
Hospital uniforms
Workwear for men and woman
Housekeeping uniforms
Office wear for women
Security uniforms
Office wear for men
Curtains
Legal gowns
Table cloths
Graduation robes
Laundry bags
Can't see what you want?
Call/email us now on to discuss your exact requirements.
our clients
hotels
restaurants
corporations
medical groups
airline